2024 Senior Spokesmodels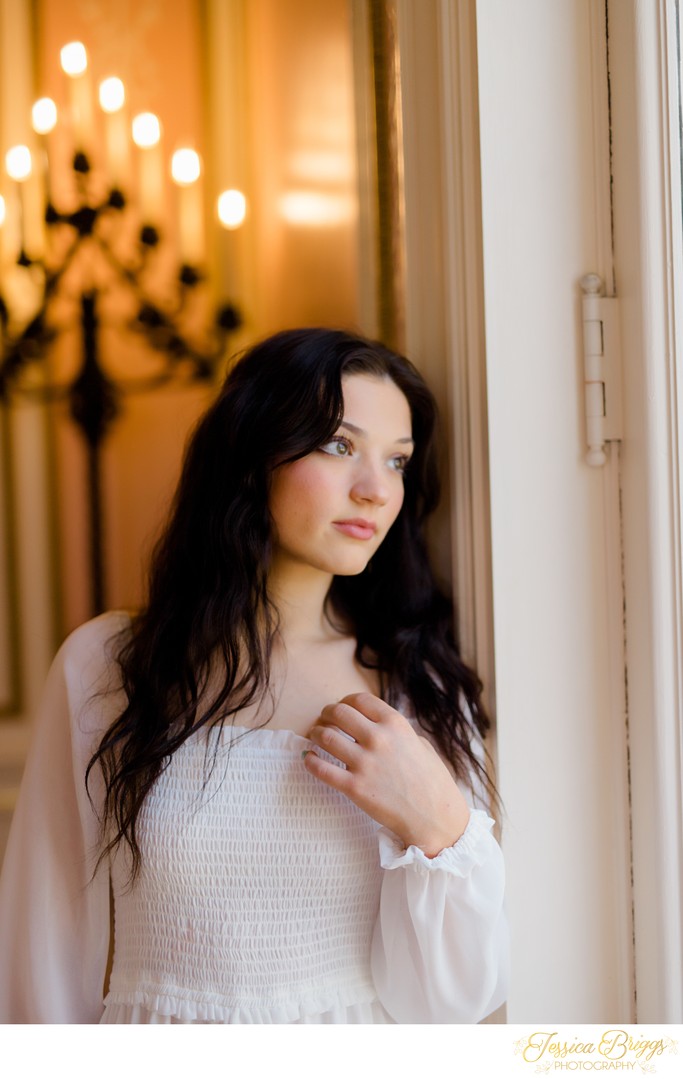 Hello Gorgeous!
Are you interested in applying for the Class of 2024 Jessica Briggs Senior Spokesmodel Team? You've come to the right place!

The Jessica Briggs spokesmodel team is an elite group of local high school seniors that represent the face of Jessica Briggs Photography for the duration of their senior year. Spokesmodels are chosen through a careful application process and receive countless perks - including participation in styled photoshoots, digital images to share on social media, complimentary hair and makeup, group activities and events, gift cards, styled shoots and more!

With hundreds of applications each year, the Spokesmodel Team is an exciting and highly sought-after opportunity for many local seniors. Representatives are chosen based off of their involvement in their school and community, their outgoing personalities, dedication to the Jessica Briggs brand and excitement about their senior year!
Ready to Apply to be a Class of 2024 Senior Spokesmodel?
Follow the Arrow Below!
Class of 2025 Junior Spokesmodels
We don't want you to miss out on the opportunity to be a JBP Spokesmodel simply because you are not a high school senior yet! The same criteria is applied to our Junior Team that is expected of our Senior Team! Follow the arrow below to apply for our Junior Spokesmodel Team!
Ready to Apply to be a Junior Spokesmodel?
Follow the Arrow Below!
50
FAQ
HOW WILL I KNOW IF I AM CHOSEN FOR THE TEAM?
Spokesmodels will be chosen in February, and all members of the team shall receive an invitation in the mail to the Spokesmodel Meet & Greet event. This event is held for all Spokesmodels and their parents.
WHAT ARE MY RESPONSIBILITIES AS A SPOKESMODEL?
Your top responsibility as a JBP Spokesmodel is to refer friends and family to Jessica Briggs Photography for their high school portraits. This includes sharing on social media, as well as excitedly participating in spokesmodel-related events! You will be required to post several times a month.
WHAT DO I RECEIVE AS A SPOKESMODEL?
If you are chosen to be a spokesmodel, you will receive a number of perks, including but certainly not limited to: a complimentary mini photoshoot with professional hair and makeup done, participation in a group styled shoot, your customized photoshoot experience, group events, the ability to earn cash back through referrals, and more!
DO MY PARENTS NEED TO BE INVOLVED?
Yes they do! It is our policy that your parents are aware of the spokesmodel program and that you let them know you are applying. I will reach out to your parents about the spokesmodel program if you are chosen to be a part of the team. This is to ensure that they are on board and aware of your responsibilities as a spokesmodel. You must let them know about your application, so that they are not surprised when they receive my email!
DO I RECEIVE DIGITAL IMAGES TO SHARE ON SOCIAL MEDIA?
Yes! You will always receive artfully retouched, high resolution images from all of our shoots together to share on social media as well as the option to have them printed!
HOW LONG AM I A PART OF THE TEAM?
Your term as a spokesmodel begins when your applications are accepted, an ends right before the end of the 2023-2024 school year.
ARE THERE ANY FEES ASSOCIATED WITH BEING A SPOKESMODEL?
There are absolutely no hidden fees or events that require payment as part of the spokesmodel program! However, you are required to book your professional portrait session with Jessica Briggs and pay the full cost of that session upon signing the spokesmodel contract. This fee can be earned back through referrals! The fee is $600 for the Senior Team, and $350 for the Junior Team.